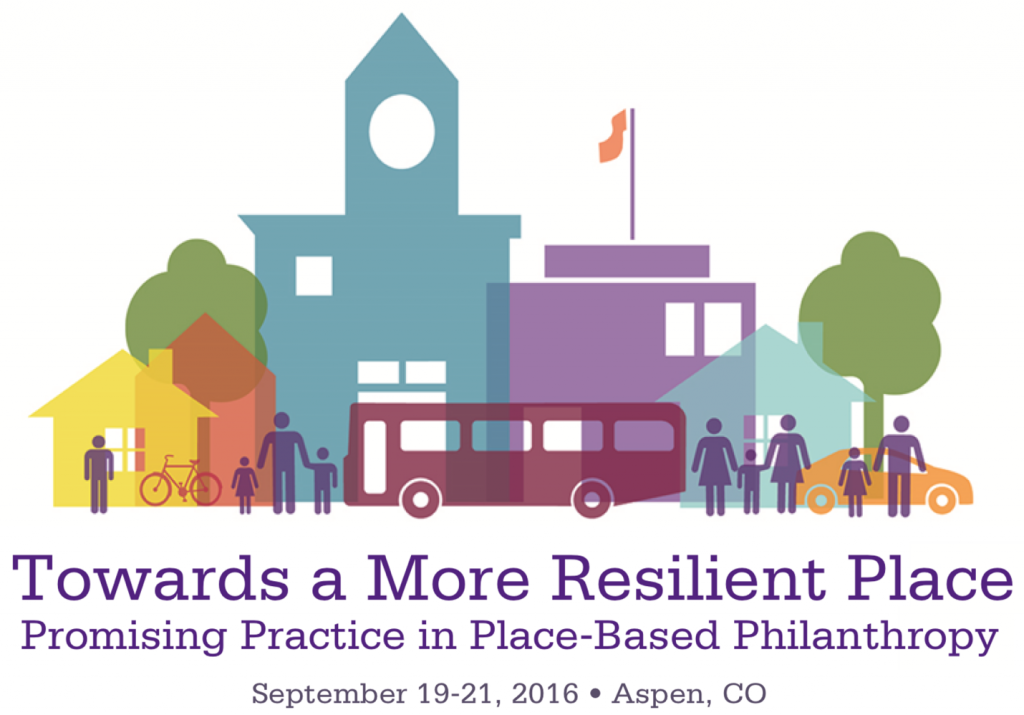 As place-based efforts continue to expand, the relationship between philanthropy and community must evolve and change. For community change efforts to be successful, the people who live there must be central to the design and implementation because place is about the people who live and ultimately thrive there. The time is ripe to rethink the role of funders and in supporting community resilience and cohesion as a part of community power building.
On September 19-21, 2016, the Neighborhood Funders Group and the Aspen Forum for Community Solutions hosted a three-day funders' convening on place-based philanthropy. This gathering in Aspen, Colorado, provided an in-depth exploration of best practices for philanthropy's role in improving the well-being of people and communities.
This convening was a space for local, regional and national funders to have the opportunity to learn about practices, policies and models for working in a collaborative way to grow funders and community organizations that work on the ground, with learnings from past successes and failures of funder peers. We sought to gather a broad range of perspectives to foster a learning exchange regarding behaviors, content, and practices that make community change efforts more productive and collaborative.
Together we continue to develop our learning community and agenda to explore community change and growth. As a part of next steps, we discussed where to next take the conversation. What will it take to transform the power paradigm between grantees and funders for efforts supporting resident engagement? What does a "successful community" look like, using the resiliency frame? What does it look like when a community makes that transition? What are the qualities?
---
Conference Reflections
---
Conference Videos
---
Conference Program
Towards a More Resilient Place Program
---
Convening Sponsors
We would like to thank our sponsors for their generous support:
Additional support provided by: